Acupuncture Treatment
According to traditional Chinese medicine (TCM), stimulating specific acupuncture points will correct imbalances in the body caused by external factors such as stress, illness, and injury. Once restored to proper balance, the body can heal itself.
Acupuncture treatment consists of tiny acupuncture needles (less than 1/10th the size of a sewing needle) inserted into the skin to promote blood circulation to targeted areas. This in turn activates your body's immune and nervous systems, reducing inflammation and releasing endorphins to alleviate pain.
We can help you with acute pain like an ankle sprain from a fall or chronic debilitating pain patterns such as fibromyalgia. Joint pain, muscle aches, and low back pain are all treated effectively with acupuncture. We also help people suffering from migraines, sinus pain, and seasonal allergies.
Acupuncture's use for certain conditions has been endorsed by the United States National Institutes of Health, the National Health Service of the United Kingdom, the World Health Organization, and the National Center for Complementary and Alternative Medicine. There is general agreement that acupuncture is safe when administered by qualified practitioners using sterile needles and carries a very low risk of serious adverse effects.
Initial Session
Initial 2-hour Acupuncture session
Follow Up Sessions
One-hour follow up Acupuncture
Pediatric Acupuncture Pricing
Follow-Up Session
30-minute Pediatric Acupuncture
Toddlers and Babies
30-minute Acupuncture Session
More about Acupuncture
Most patients experience a deep level of relaxation during an acupuncture session.
Once the acupuncture needles are inserted in body the "rest and repair" part of the nervous system kicks in to provide a much-needed sense of peace.
Acupuncture and Healing Arts uses sterile needles that are used once and then placed in a sharps container before disposal.
We are often asked if acupuncture hurts. Most patients experience little to no pain. Acupuncture at most feels like a mosquito bite and is nothing compared to a shot at the doctor's office.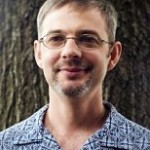 Chuck Sullivan, MAOM, LAc
Acupuncturist
Chuck Sullivan, L.Ac. went to acupuncture school after completing a tour with the United State Air Force. While in the USAF Chuck received acupuncture treatment for a condition that would not respond to modern medicine. After seeing a positive outcome from
acupuncture treatment
, in 1998 his wife Angie encouraged him to learn Traditional Chinese Medicine. His first school was the Oregon College of Oriental Medicine; he finished his degree at the Santa Barbara College of Oriental Medicine. Upon graduation in 2003 he began practicing in Springfield, Missouri.
Chuck moved to Memphis in 2005 and took a position at Acupuncture and Healing Arts Medical Group. In July 2013, Chuck Sullivan bought the practice and continues to proudly serve the Memphis community and the MidSouth.