Initial Session
Initial 2-hour Acupuncture session
Follow Up Sessions
One-hour follow up Acupuncture
Pediatric Acupuncture Pricing
Follow-Up Session
30-minute Pediatric Acupuncture
Toddlers and Babies
30-minute Acupuncture Session
More about Acupuncture
Most patients experience a deep level of relaxation during an acupuncture session.
Once the acupuncture needles are inserted in body the "rest and repair" part of the nervous system kicks in to provide a much-needed sense of peace.
Acupuncture and Healing Arts uses sterile needles that are used once and then placed in a sharps container before disposal.
We are often asked if acupuncture hurts. Most patients experience little to no pain. Acupuncture at most feels like a mosquito bite and is nothing compared to a shot at the doctor's office.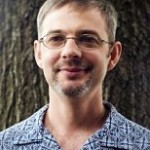 Chuck Sullivan, MAOM, LAc
Acupuncturist
Chuck Sullivan, L.Ac. went to acupuncture school after completing a tour with the United State Air Force. While in the USAF Chuck received acupuncture treatment for a condition that would not respond to modern medicine. After seeing a positive outcome from
acupuncture treatment
, in 1998 his wife Angie encouraged him to learn Traditional Chinese Medicine. His first school was the Oregon College of Oriental Medicine; he finished his degree at the Santa Barbara College of Oriental Medicine. Upon graduation in 2003 he began practicing in Springfield, Missouri.
Chuck moved to Memphis in 2005 and took a position at Acupuncture and Healing Arts Medical Group. In July 2013, Chuck Sullivan bought the practice and continues to proudly serve the Memphis community and the MidSouth.