Herbal Medicine and Chinese Herbal Arts
Our practitioners have been trained in the art and science of traditional Chinese herbalism. Chinese herbal formulas are a safe and effective way to address a wide array of health concerns. In many circumstances, your practitioner will offer herbal therapy along with acupuncture for a comprehensive treatment. We source our herbs from the most reputable companies, ensuring not only that they are free from contaminants like heavy metals, pesticides and pharmaceutical, but that they are also sourced in an ethical manner. We are able to work with patients who might have food sensitivities or are taking other medications to find a formula that fits your specific needs and can speed the healing process to help you achieve your individual health goals.
Herbal Therapy
Initial Session
Initial 30-minute Herbal Therapy Session
Herbal Therapy
Follow-Up Session
15-minute Herbal Therapy Session
About Your Herbal Medicine Visit
The Acupuncture and Healing Arts Medical Group maintains a full compliment of Chinese herbal  remedies, vitamins, minerals, and supplements.  We only carry the highest quality of natural supplements in the clinic.  Our herbs are tested at the factory for pesticides, heavy metals, and pharmaceuticals.  You can take herbs from us knowing that a professional has provided you with the safest and most effective remedy on the market.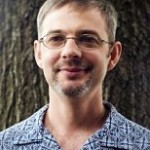 Chuck Sullivan, MAOM, LAc
Acupuncturist
Chuck Sullivan, L.Ac. has been in private practice since 2003. His practice focuses on treating neck and back pain as well as headaches. He went to acupuncture school after completing a tour with the United State Air Force. While in the USAF Chuck Sullivan started receiving acupuncture treatment for a condition that he could not get any relief from on the base. After receiving a session in 1998 his wife encouraged him to go to back to school to learn Traditional Chinese Medicine. His first school was the Oregon College of Oriental Medicine. Due to family issues he moved back to California to finish at the Santa Barbara College of Oriental Medicine. Upon graduation in 2003 he moved to Springfield, Missouri to start his practice. In the summer of 2005 he moved to Memphis and took a position at Acupuncture and Healing Arts Medical Group. As of July 2013 Chuck Sullivan bought the practice and proudly serves the Memphis community.
By creating balance in your body, your life changes direction.