Herbal Medicine and Chinese Herbal Arts
Our practitioners have been trained in the art and science of traditional Chinese herbalism. Chinese herbal formulas are a safe and effective way to address a wide array of health concerns. In many circumstances, your practitioner will offer herbal therapy along with acupuncture for a comprehensive treatment. We source our herbs from the most reputable companies, ensuring not only that they are free from contaminants like heavy metals, pesticides and pharmaceutical, but that they are also sourced in an ethical manner. We are able to work with patients who might have food sensitivities or are taking other medications to find a formula that fits your specific needs and can speed the healing process to help you achieve your individual health goals.
Herbal Therapy
Initial Session
Initial 30-minute Herbal Therapy Session
Herbal Therapy
Follow-Up Session
15-minute Herbal Therapy Session
About Your Herbal Medicine Visit
The Acupuncture and Healing Arts Medical Group maintains a full compliment of Chinese herbal  remedies, vitamins, minerals, and supplements.  We only carry the highest quality of natural supplements in the clinic.  Our herbs are tested at the factory for pesticides, heavy metals, and pharmaceuticals.  You can take herbs from us knowing that a professional has provided you with the safest and most effective remedy on the market.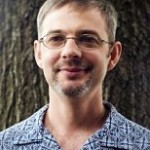 Chuck Sullivan, MAOM, LAc
Acupuncturist
Chuck Sullivan, L.Ac. has been in private practice since 2003. His practice focuses on treating neck and back pain as well as headaches. He went to acupuncture school after completing a tour with the United State Air Force. While in the USAF Chuck Sullivan started receiving acupuncture treatment for a condition that he could not get any relief from on the base. After receiving a session in 1998 his wife encouraged him to go to back to school to learn Traditional Chinese Medicine. His first school was the Oregon College of Oriental Medicine. Due to family issues he moved back to California to finish at the Santa Barbara College of Oriental Medicine. Upon graduation in 2003 he moved to Springfield, Missouri to start his practice. In the summer of 2005 he moved to Memphis and took a position at Acupuncture and Healing Arts Medical Group. As of July 2013 Chuck Sullivan bought the practice and proudly serves the Memphis community.
By creating balance in your body, your life changes direction.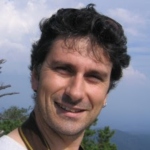 Mike Falcone, MSTOM , OBT, Dipl.OM, LAc
I hold a Master of Science of Traditional Oriental Medicine from the Pacific College of Oriental Medicine in San Diego, CA. as well as a degree in Oriental Body Therapy. I am nationally licensed as a Diplomate of Oriental Medicine by the National Certification Commission for Acupuncture and Oriental Medicine (NCCAOM), and am a licensed acupuncturist in the state of Tennessee.
I started practicing Chinese medicine in Memphis in 2009. I have given talks on chronic pain management at the UT Family Health and Psychiatry Symposium (2011) and at Methodist University Hospital (2012). Since 2010 I have taught Eastern Approaches to Healthcare to each graduating class at the Massage Institute of Memphis. Since 2012 I have been a Professional Advisory Committee Member for them as well.
My major experience is in acupuncture for internal medicine, orthopedics, pain management, and mental-emotional disorders, as well as classical Chinese herbology and Asian therapeutic bodywork.
From 2007-2009, I worked with the Fertile Soul, under Dr. Randine Lewis, helping couples with fertility challenges.
I know that true health is so much more than the lack of disease, it is allowing the full potential of your body, mind, and spirit to shine and radiate through your entire being. Chinese medicine is the perfect vehicle for aiding this process as its ability to diagnose underlying patterns of imbalance before they manifest in symptoms allows real preventative medicine to take place.