Our Story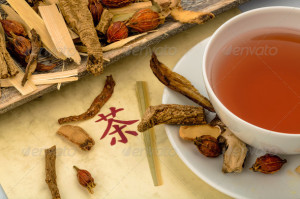 Acupuncture and Healing Arts Medical Group is one of the oldest acupuncture clinics in Memphis, serving clients throughout the Mid-South area. The clinic is owned and operated by Chuck Sullivan.
For over 20+ years we have offered quality alternative medicine in the form of Acupuncture, Herbal Medicine and Nutrition counselling. We are proud to be partnered with Memphis Area Veteran's Administration Community Care Clinic.
We would love the opportunity to help you achieve wellness.
For additional information and to schedule an appointment, please call our office at 901-763-0909.
More from our Acupuncturist, Chuck Sullivan
My passion in acupuncture is to bring effective help to people who want to use alternative therapies for their health care needs. I help my patients from all walks of life restore balance in their bodies to recover from many types of issues in a safe and reliable way.
While in the United States Air Force I developed a painful debilitating skin condition that was treated with anti-histamines. The medication, although effective for other conditions, was not effective for mine. A local friend recommended an acupuncturist who helped me figure out my condition and encouraged me to study acupuncture.
The experience of being ill and treated with a cookie cutter approach led me to believe that each patient requires an individualized approach. The theoretical framework of Traditional Chinese Medicine allows the practitioner to customize a treatment plan based on the individuals unique presentation. I have learned a variety of tools over the years. These tools include meridian style acupuncture, the original "dry needling" style of acupuncture, TCM acupuncture, herbal therapy, cupping therapy, gua sha, acupressure, Zen Shiatsu (2 years of study), tuina, nutrition and qigong.
Since 2005 I have been using acupuncture to help people in Memphis with a variety of medical concerns. My practice involves mainly treating chronic pain, acute pain, and infertility. In addition, I have treated everything from migraines to digestive issues.
Finding a solid, reliable, and knowledgeable complimentary medicine practitioner can be a daunting task. You should know that I thrive on helping people get well as soon as possible in a safe, ethical, and professional environment.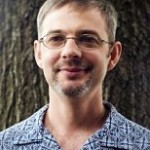 Chuck Sullivan, MAOM, LAc
Acupuncturist
Chuck Sullivan, L.Ac. went to acupuncture school after completing a tour with the United State Air Force. While in the USAF Chuck received acupuncture treatment for a condition that would not respond to modern medicine. After seeing a positive outcome from
acupuncture treatment
, in 1998 his wife Angie encouraged him to learn Traditional Chinese Medicine. His first school was the Oregon College of Oriental Medicine; he finished his degree at the Santa Barbara College of Oriental Medicine. Upon graduation in 2003 he began practicing in Springfield, Missouri.
Chuck moved to Memphis in 2005 and took a position at Acupuncture and Healing Arts Medical Group. In July 2013, Chuck Sullivan bought the practice and continues to proudly serve the Memphis community and the MidSouth.